The account is not authorized to log in from this station
During a recent setup of a SQL Server Cluster I received this error when attempting to join a Windows Server 2008 server onto a Windows 2000 domain.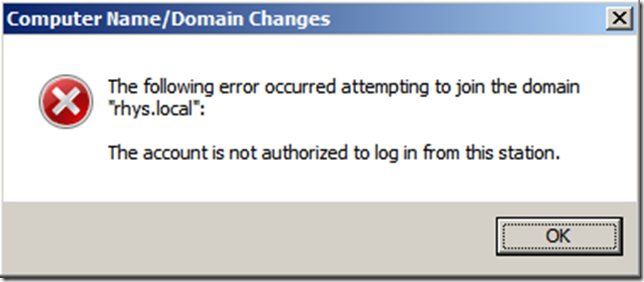 To resolve this issue we modify a Local Security Policy on the Windows 2008 box. Click Start > Administrative Tools > Local Security Policy > Local Policies > Security Options.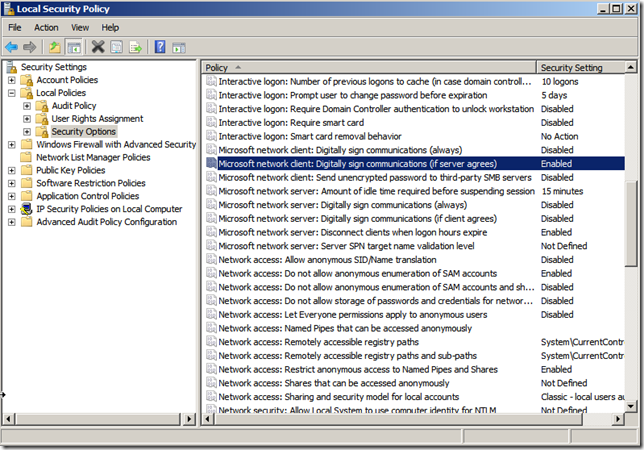 Change the Policy called "Microsoft network client: Digitally sign communications (if server agrees)" to Disabled. You should now be able to join the Windows 2008 Server onto the 2000 Domain. Fix for this found in the following thread.